Dedicated to building devoted followers of Jesus
We believe Church is way more than just meeting on Sunday.Our vision and mission is to create environments for people to experience Jesus in a real and tangible way. We aim to positively influence communities and people with the power and love of the Gospel of Jesus Christ on Long Island and throughout the world.
MEET OUR FOUNDERS
Johnny and Rachel planted the Sound of Heaven church in June of 2011. Johnny, who was training Evangelism teams since 2005, and Rachel, who was being groomed for worship since she was 11, are a dynamic couple whose passion is to see people coming to the knowledge and understanding of our Lord and Savior, Jesus Christ. Speaking of dynamic, the team that has been put together at Sound of Heaven is as powerful as they come. SOH is on the cutting edge of advancing the Kingdom through the spreading of the Gospel.
Take a Virtual Tour of Sound of Heaven
A cool 5 minute virtual tour of our Church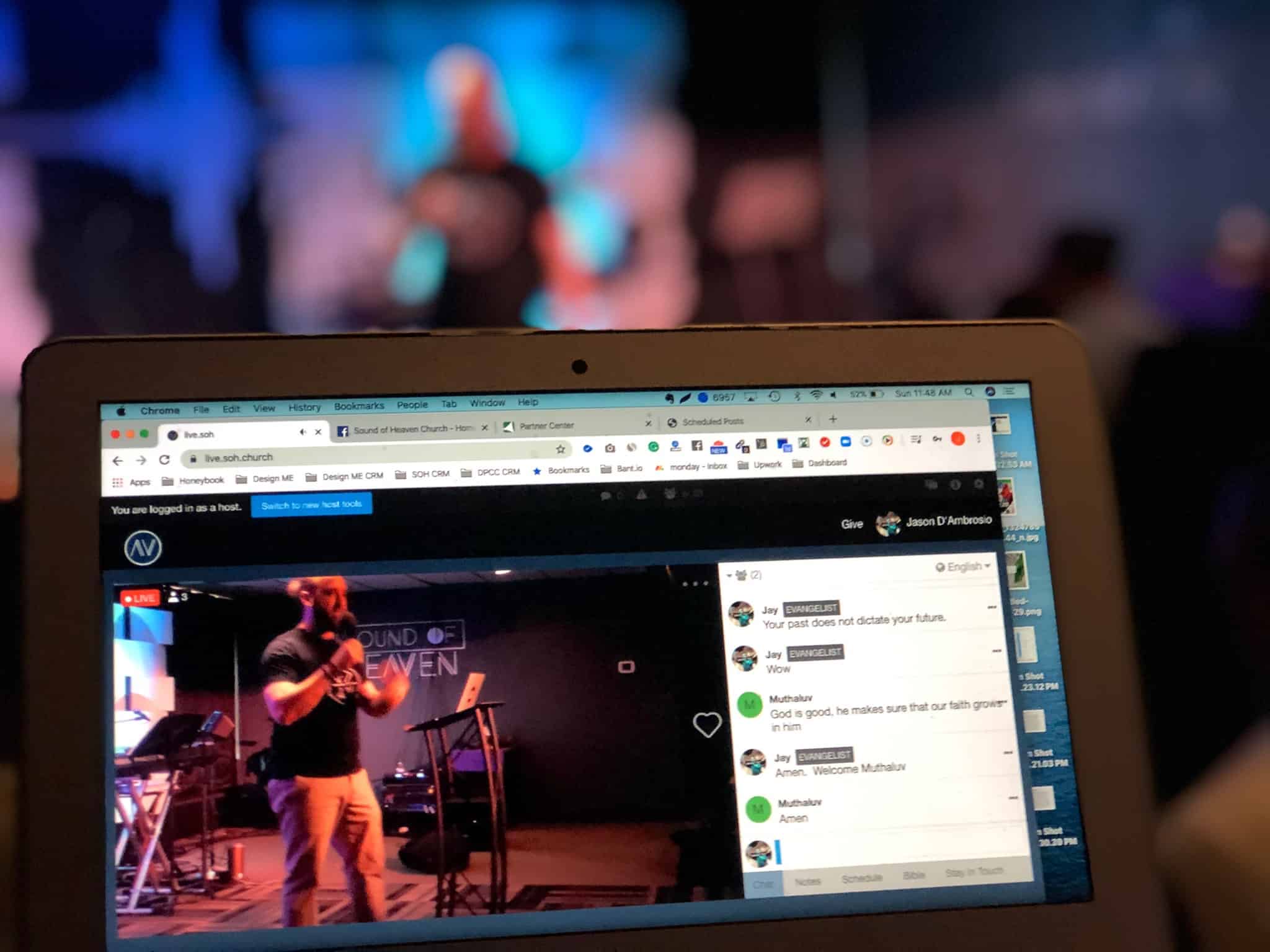 WHAT IS IT LIKE AT SOUND OF HEAVEN?
Imagine this. You pull up to The Sound of Heaven Building and walk through the doors into the hallway. You get to the front door and you are greeted with a beautiful (or handsome ) smile and a warm hello. Everyone there is friendly as you are welcomed into a place of broken people, who love Jesus. You see people worshipping and praying. You see people laughing and smiling over a cup of coffee. You see people that had their lives completely transformed by the power of Jesus.
As you are ushered to your seat, you suddenly realize that something special is about to happen today. The worship starts and you become awestruck by the presence of God as He begins to release everything that has been held back from your life. The chains and struggles of your life begin to fall to the ground in the presence of God. The Word then gets released and taught as hope and joy fill your heart.
Yes, this is it and it's something you need to experience for yourself.
THE 12 RESOLUTIONS OF
SOUND OF HEAVEN
We had seen something similar written by another church and it just inspired us. Read through
the 12 resolutions that reside at the core of everything we do!
Ready To Plan Your Visit?
If you're still not sure what your next step is, let us help you.