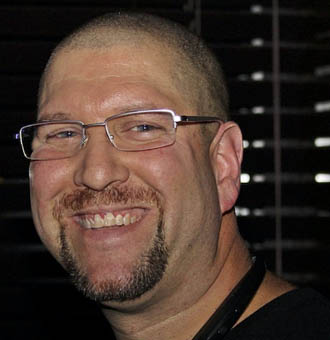 My name is Steven Ciatto and I am a Christian Sound Engineer. I started sound engineering for Christian bands in 2008 which is the same year I was saved. I truly feel closer to Christ when I work with Christian bands. I loved going from church to church bringing people closer to Christ through music. I always felt like I was doing my part as a Christian with the work that I was doing.
Over the years I've been working sound at a lot of church services and at multiple churches all over Long Island. Although I loved what I was doing I never really had a church that I can call my home. I really didn't think I needed a home church until I came to the Sound of Heaven.
When I first found Sound of Heaven it was online.  At the time I did not have Sundays off from my job so it was hard for me to attend church on a Sunday. I was very happy that I was able to experience church even though I was not there physically.
Watching church service online drew me closer to Christ and made me want to feel spiritually connected even more. So I prayed every day I would be able to get my schedule changed at my job to experience church service in person. When that actually happened I started going to Sound of Heaven more regularly. When they asked me to help with Sound engineering I was very grateful because I knew that was my passion and my gift that I can give back to God.
God has a plan for all of us, I am very excited to find out where Sound of Heaven brings me in this journey of life.