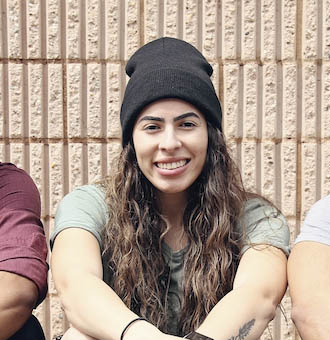 From a young age, while being raised in a Christian home, I was always pulled in the direction of music and physical activities. If I wasn't practicing music, you could find me outside playing sports! As I grew older, I also found a love for photography and videography. I am now a pre-k teacher's assistant where I am able to use all these gifts to serve my colleagues, students, and the community. 
I live here in Long Island, NY and have been a part of Sound of Heaven since 2011. I am passionate about seeing people encounter the heart of Jesus in personal ways and I enjoy serving as a worship leader and media director. Discipling others in their pursuit of God and their identity through sound and creativity has been a beautiful journey as God continuously reveals his grace, goodness, and love differently through each person. Side-by-side with my mom (Celeste Cruz) and sister (Rachel Ova), I help pioneer Remnant Uncovered through songwriting, composition, and collaboration by serving as a co-leader in the Worship Department. 
Digital media is now more than ever a powerful tool where I've been free to run to combine simple aesthetic and compelling design to visually convey the heart of God. Whether I'm behind the camera, in front of the laptop, or with an instrument in my hand, sharing God's love through relatability and transparency is the mission.