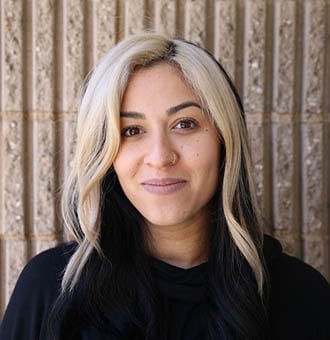 I was extremely fortunate and blessed to grow up in a home that taught me how to fall in love with Jesus first from a very young age and also taught me what a joy and honor it is to serve within the ministry. At the age of 7 years old, while searching for a new church home, I had a life-changing encounter with the Lord while visiting a local church. From that moment on, my relationship with Jesus wasn't just based on the teachings from my upbringing but from a deep and intimate personal experience with Him, that would set me on a path of pursuit for my entire childhood and teen years. By the age of 13, I was put in a position to begin training as a worship leader. My spiritual father at the time would spend time pouring into me and equipping me to function in my role as a worship leader. 
By the time I was 18 years old, I was leading worship in a church of about 400 people, was mentoring young girls within the church, initiated a youth band that I became the worship director for while pursuing a career in Music Education at C.W Post LIU University. From a musical stance, I had participated in NYSSMA adjudications every year from the age of 10 through my senior year, was apart of every school musical, different performing groups went on tour with my high school choir to England in 2009 and then toured France with the Long Island Sound Vocal Jazz Ensemble of C.W. Post in the summer of 2010. 
In November of 2010, I heard the Lord very distinctly telling me that I would be entering into full-time ministry and this is what He had ordained for my life. Needless to say, it was a huge shock since for my entire life all I ever wanted to become with a music educator and had worked my entire life acquiring the skills and experience I would need to be successful in that field. God certainly has a way of using all things for His glory regardless of what our plans are. In February of 2011, I met the one and only Johnny Ova and well let's just say it was ovaaaaa after that. At that time I was in no way, shape or form looking for a relationship and was focused on where the Lord was leading me and He lead me right to my husband. By May of 2011, we were engaged and by August 2011, we were married. We'll just leave it short and say God had His hands all ovaaa our relationship and directed every single part of it. If you want the whole story, I would love to share it with you. I adore our love story and my husband is a hot box of rocks, just saying.
Sound of Heaven was birthed through our submission to the Lord and what His plans were. Being that I was 19 years old when we got married and begun Sound of Heaven, a lot of my testimony is about the struggles of a young wife, mom, and leader navigating through her roles, finding balance (I'm still working on that) and overcoming the loss of identity, fear, and inadequacy. I've come a long way but I also know I still have so much further to go. I stand today as a wife, mama to 5 beautiful children here on this earth. One beautiful babe I'll get to meet the day I'm face to face with Jesus (We had a miscarriage in December of 2018). I am also a servant leader who desires to serve the Kingdom of God in whatever capacity He leads and directs me. I'm honored by the call of God on my life and know that without Him, I am nothing. All of who I am is His and all of who He is is what I strive to be like.