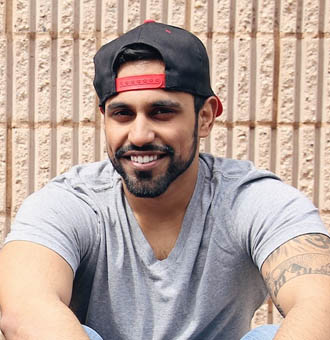 As a first-generation Christian in my family, I had not known Christ until my early 20s. Sound of Heaven Church was where my first true interaction with God came from. Before I met Christ, I was brought into Hinduism by my family but struggled to believe all aspects of it. When I would question the rationale behind beliefs or want more explanation, the answers I would get left me wanting more. Christianity answered all of my questions and gave me an outlet (The Bible) where I could personally find answers to the questions I had when I didn't have someone to answer them. 
As I dove deeper into Christianity, I sadly lost my connection to the church. My personal life motivated my church relationship and this poor foundation led to me dropping my pursuit for God. A few years later, I re-encountered Jesus and the church and was given the space to build a firm foundation around Christ. Through this foundation, the entire trajectory of my life changed including my career choice. I pursued a Master's degree in Physical Education to become a teacher and realized that I had a passion for making information more consumable and easier to understand because of my ability of learning at a fast pace. This also led me to develop my understanding of what is required of a teacher in a Christian church and what I could do to fit the mold of a Biblical teacher. 
Throughout my life, I've learned one everlasting truth: God has the ability to change your entire life, to set it on the path that it was always meant to be on if you let Him.