Regaining Your Christian Confidence
Listen to Apostle Johnny Ova teach on Christian Confidence from the story of David and Goliath. Don't miss this! (11 min video)
Who does Goliath think he is?
The best part about developing your Christian confidence is understanding that you do not have to be confident in you, but in God. His word never comes back void. He always follows through. What we need to do learn to do is get out of God's way (our feelings, emotions, opinions) and just be ok with what God wants. When God comes through time and time again, you can be confident that God will never leave you in a place of danger.
The New Testament uses this Greek term "parresia" 31 times. It comes from the root word "parrhesia" which means "to speak everything, to speak boldly, to be bold". Notice how when David, facing this giant Goliath, has a decision to make. Will he turn away scared and look at everything with his eyes or will he trust God, knowing he can't lose. He chooses the latter, and the words coming out of his mouth are just laced in confidence. He is talking to Goliath as if he knew he won already. This is the perspective we need to have as men and women of God. Do you struggle with this? If so we would love to pray for you! If you want to learn more about developing Christian confidence, you should check out the article linked.
Fellowship will certainly help with your confidence
If you're from the Long Island, NY area or anywhere within a 5 hour drive...it's worth it to come and visit. We would love to have you as our guest. Sound of Heaven is a place where all are welcome and you will feel the love of God the second you walk in. The Bible says iron sharpens iron and your confidence in God to answer all your prayers will just increase by the presence of His people and His Spirit.
Sound of Heaven is a place that is on fire for Jesus. Between our worship to our teaching segments, you will leave this place knowing something has changed for the better inside of you.
1 Samuel 17:48-50- Then it happened when the Philistine rose and came and drew near to meet David, that David ran quickly toward the battle line to meet the Philistine. 49 And David put his hand into his bag and took from it a stone and slung it, and struck the Philistine on his forehead. And the stone sank into his forehead, so that he fell on his face to the ground.
50 Thus David prevailed over the Philistine…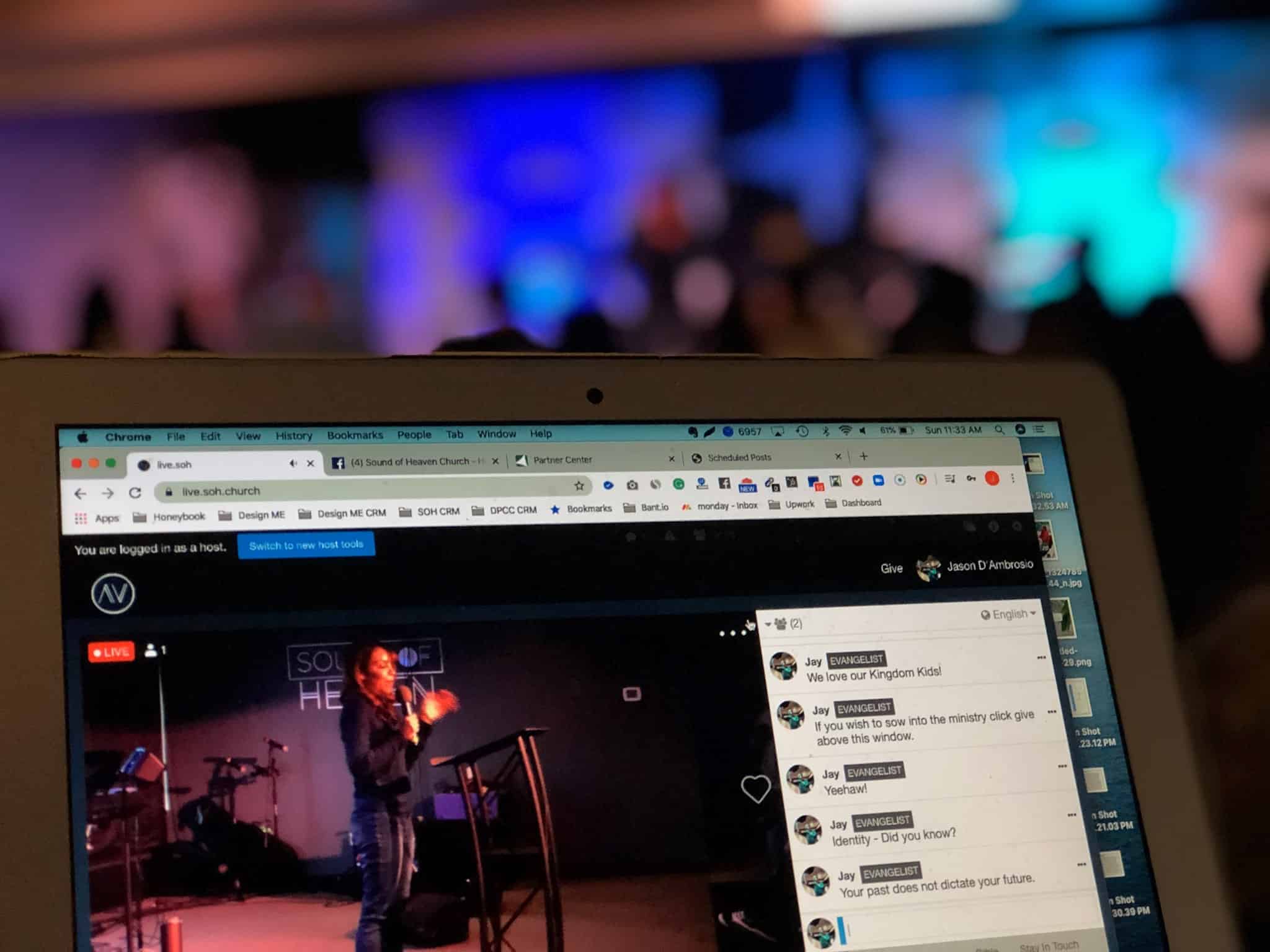 Join Our Digital Church
Sound of Heaven is a cutting edge church that uses all forms of technology to spread the Gospel. Our online church experience is unlike anything you have ever seen online. We have services every Sunday (twice), Tuesday night and Thursday night. You can join from our online platform or you can download our free app in the IOS APP store or Android Marketplace. 
You're able to interact with Christians from around the world, speak to SOH CORE members online, request prayer, sow, be a part of our powerful Worship and learn...learn...LEARN! 
When you give, you are tangibly impacting people's lives. Your giving allows us to save people and change there lives. You may not have the time to do everything you want to physically do right now, but you can always support the work being done everyday and we appreciate every penny!